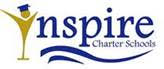 Two Ways To Take FREE Classes at CLP
Join CLP - Inspire Package Program at Creative Learning Place And Choose Four Classes for FREE each Semester. No need to submit a purchase order.
Creative Learning Place is excited to announce our partnership with Inspire charter school, a free public charter. In our hybrid CLP-Inspire Package Program, students in grades K-8 can choose:
1. Any four CLP classes per week for an entire school year. Classes can be chosen from any of our course listings over one, two, three or four days.
2. Families can also choose between a free fifth class in the Fall 2019 semester or three hour (or six 1/2 hour) private tutoring sessions in math, English, art, Saxophone, recorder or sign language or :
3. For families not choosing the fifth class or tutoring option, families can spend $250 in the Inspire Enrichment department.
4. All CLP-Inspire Charter students can choose a credentialed teacher (educational specialist -ES) who is on our CLP campus to help put together a unique student centered educational plan including suggestions for CLP classes and ideas for at home study or you can remain with your educational specialist (ES) from the main Inspire program.
For more information about Inspire and to register please visit Inspireschools.org
Join one of the following charter schools, Choose your classes and submit a purchase order with your school.

CLP is a vendor for
* Inspire Charter School Choice Plus




* Sky Mountain Charter School




* Golden Valley Charter School

* Gorman Learning Center




* Excel Academy




* Sage Oak Charter School




* Ilead Charter School

* Compass Charter School