Creative Learning Place Instructors
Karen

Golden
Founder and Director of Creative Learning Place, Storytelling, Recorder, Speaker's League, Around The World
Karen began telling stories at her dinner table at age three and playing the saxophone at eight. Today her table is the size of the world! Karen teaches the art of storytelling through workshops and residencies at schools, universities, and other educational institutions and she is a published author and recording artist. She is also an international touring artist with the Buenos Aires based company DreamOn Productions and she has performed in China, S. Korea, Hong Kong and Peru and recently she has toured the world on Zoom. Karen is an accomplished musician on saxophone, recorder, ocarina, accordion and nose flute and in 2019 she co-founded Klezmer Arts Institute Los Angeles. She was a homeschool mom for 17 years and now she is passionate about helping you homeschool your kids.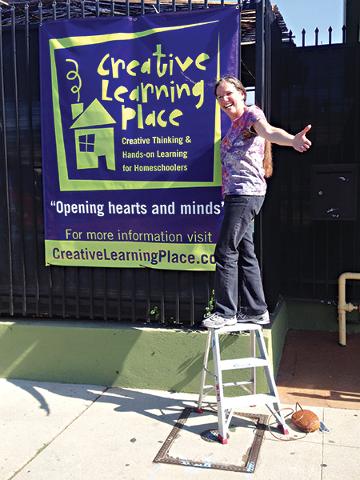 Rivkah Afriat
Algebra, Geometry
Rivkah Afriat began her teaching career in New York, preparing high school students for mandatory high pressure Regents exams in math and science. More recently, she taught at Harkham Gaon Academy in Los Angeles and is currently teaching math at YULA. Ms. Afriat focuses on the individual strengths of each student in order to help them reach their highest potential, both in grades and in feeling satisfaction at mastering the subject matter.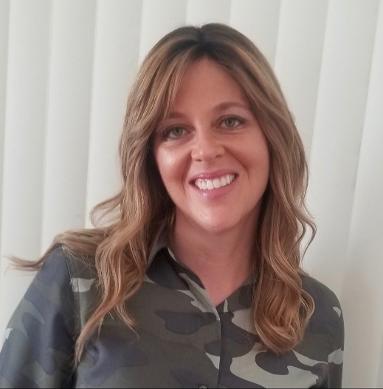 Sharon Bacharach
Social Skills
Sharon has worked with children in schools, summer camps and hospitals for over 30 years. She is a Licensed Clinical Social Worker as well as an Early Childhood Educator. Over the past 5 years Sharon has enjoyed teaching adults working with children or who are interested in entering the field of early childhood. She conducts workshops for Head Start teachers, parents, and school faculty. She also teaches in a Masters in Education program in Early Childhood at American Jewish University. Sharon has attended trainings in Council, Social Thinking, Conscious Discipline and Grief Counseling which she brings into her work with children.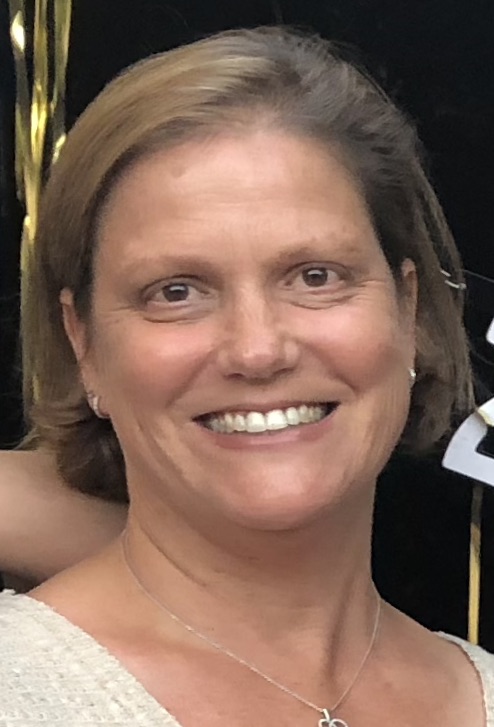 Miriam Cantor
American Sign Language
Miriam Cantor is a Teacher of the Deaf and an Educational Therapist (ET/P). She is retired from Marlton School, LAUSD's school for the Deaf, where she taught Primary through Secondary levels, specializing in Special Needs Deaf students. At Marlton, Miriam had the benefit of being exposed, and immersed in Deaf Culture. Miriam first learned to sign while working as a secretary for a project for the Deaf at the Jewish Vocational Service in Chicago, an ideal way to learn. She has also worked in the Washington, DC area, with access to cultural events and classes at Gallaudet University, and involvement in the Washington Society for Jewish Deaf. Miriam has taught ASL through San Diego Adult School, and LAUSD Professional Development classes. Miriam has had the pleasure of using her Sign Language skills creatively through interpreting selected activities at the former Summer Solstice Festival in LA, and performing with the late storyteller, Kathleen Zundell through 2 grants from the LA Dept. of Cultural Affairs. Miriam is happy for the opportunity of sharing with you and your families her many experiences with the Deaf.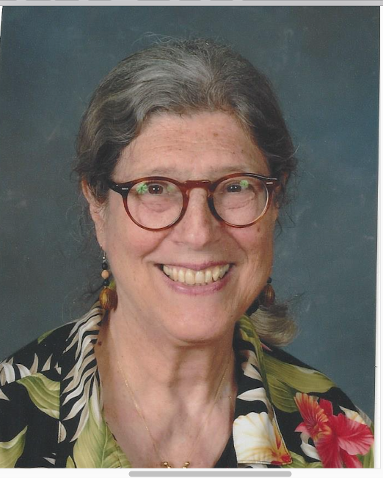 Heidi Joyce
High School English, Meet The Orchestra, TheaterLab, Multi Genre Writing, Music
JOYCE (Teacher/Director) made her Broadway debut in the revival of Jerome Kern's Sally at the Academy Theatre and was cast in the leading role of JennyAnyDots/Jellylorum in the international company of Cats. As a nationally touring stand-up comic, Heidi has shared the stage with Wanda Sykes, Dave Chappelle, Sarah Silverman, Caroline Rhea and many others and was the opening act for Melissa Manchester in Las Vegas. She has written many scripts and compositions in collaboration with conductor/composer Randall Craig Fleischer, which premiered at the Kennedy Center, including a tribute to Martin Luther King narrated by Dr. King's daughter, Yolanda, and broadcast on PBS. She currently performs regularly with major symphony orchestras around the country. Heidi has a degree in music, graduating Phi Beta Kappa from the Indiana University School of Music and was selected for the Master's program at the Yale School of Drama. She is fully certified by the American Orff Schulwerk Association as a music and movement instructor (with specialties in World Music and Jazz for children) and studied early childhood education (focusing on Reggio Emilia-inspired practices) with international expert George Forman, (Emeritus Professor, University of Massachusetts, at Amherst), and child development at UCLA.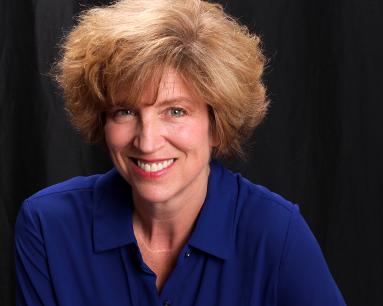 Brian Julian
Chess
Kids to Kings connects two things that were meant to be together: Children and Chess. The company was started by Chess Mentor, Brian Julian who began his Chess career in 2010 working for an after-school program that services under privileged children in the Compton area. He was so inspired that few years later he founded "Kids To Kings" in order to bring the joy of this 2000 year old "game of kings" to children's homes, in a one on one setting. Since then it has grown rapidly servicing homes in every part of town. The company also has several after-school and summer camp programs but now Brian and his team of skilled Chess Tutors want to make Chess accessible to home-schoolers! Brian was home-schooled as a child and has always thought of it as something that makes him unique and special, like a super power! And every super hero should play Chess. The best part of Chess is how it simply and subtly reminds children of important kingly core values such as Courtesy, Integrity, Perseverance, Indomitable Spirit, and Self-Control. Actually the best, best part of the game is how it creates a level playing field for all involved. It breaks down the barriers of class, race, wealth, and status and gives each child an equal opportunity for success. Chess isn't just a game, it is life!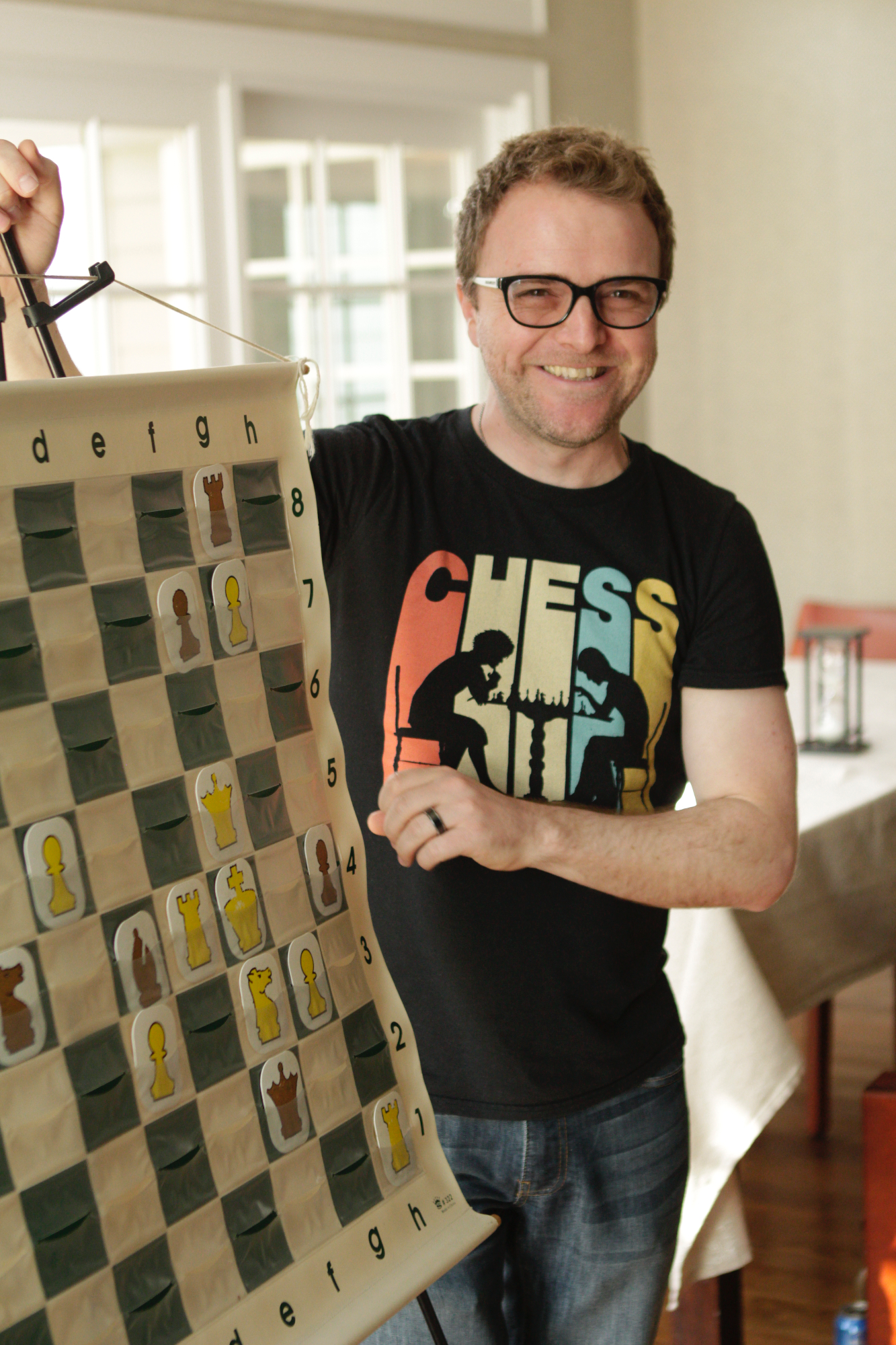 Eric Kogan
Math Circle
Eric Kogan has a BE in Highway Construction and a BA in Music and Choir Conducting. Early in his career, Eric worked as draftsman for an engineering firm and later directed a Children's Choir with occasional jazz guitar gigs.
His passion for math was reinvigorated with the arrival of his son, Ethan, who from the very early age exhibited interest in numbers and puzzles.
In 2011, while a homeschool dad, Eric became a Room Parent for Dr. Oleg Gleizer's class at Los Angeles Math Circle at UCLA. Being present at most of Dr. Oleg Gleizer's lectures for 6 years, alongside his son and other students, Eric helped children to learn the material presented in class. For Ethan, this resulted in a series of successful participations in math competitions, including winning 1st place in the nation in a Math Kangaroo contest and a high placing in AMC8 and BAMO (Bay Area Math Olympiad).

And now Math Circle cometh to CLP. Be warned!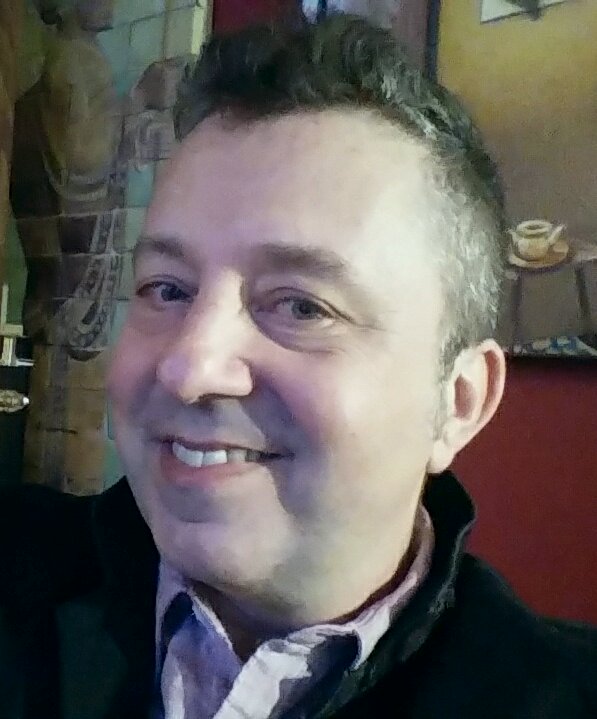 Julianna Ostrovsky
Art
Julianna Ostrovsky, MFA in Painting and Sculpture, Columbia University, is a visual artist currently living in Los Angeles. A community artist whose work has been nationally and internationally exhibited, Julianna works in many media and is committed to making art a process understood and practiced by all creatures with the desire to think creatively and problem solve collectively. As a teaching artist she has instructed a range of visual arts workshops for grades K-12 and adults, including in-depth painting, mixed media, drawing studios, and summer camp workshops for youth at Otis College of Art and Design. She is currently a presenter for Community Works Institute "How to Incorporate Art and Design to Engage Students in a Digital Environment." Julianna has worked as an Artist-in- Residence at the Skirball Cultural Center, an art educator in LAUSD, and is currently an art educator at Los Angeles County Museum of Art (LACMA).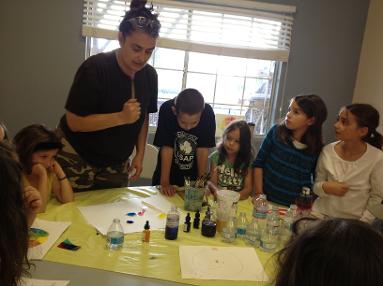 Karl Jean Petion
Art
Karl Jean Petion, MFA in Film/Video and Fine Art, California Institute of the Arts. Mr. Petion has been an Artist in Residence at the LATE Academies and Renaissance Programs in New York. He has taught art and design in various locations in Los Angeles including Otis Art Institute, for several years, participated in "Debating Through the Arts" at the 18th Street Art Center in Los Angeles, and was recently exhibited at Lambert Fine Arts in New York.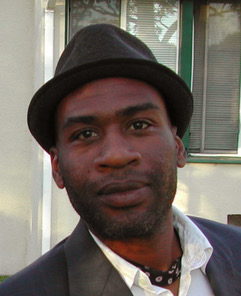 Bridey Phillips
Herbal Magic, Cooking
Bridey graduated from the Audubon Expedition Institute at Lesley University. AEI fosters ecological awareness through immersion in a variety of environments and cultures, critical reflection and experiential learning communities. With this unique school her dorm was a tent and her classrooms included forests, rivers, canyons, native lands and a magical school bus (literally). She spent a decade teaching and learning from the migrant farm working community where she supervised a Family Literacy Program for families and children (birth-8yrs) and co-directed a summer school program for migrant youth (K-H.S.) Her experience with Waldorf education and Non-violent Communication techniques allows her the perspective to provide an empathetic and imaginative environment for learners. She is excited about the idea of food as medicine and prepares meals using the many treasures from her vibrant backyard garden alongside her 2-year-old son and seed saving husband.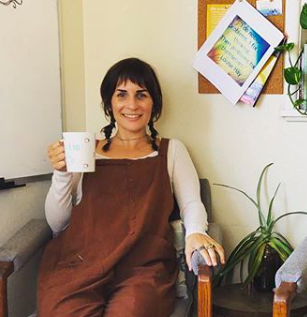 Professor Egghead Science Academy
Astronauts
Professor Egghead Science Academy Los Angeles is owned by Nick and Ross. We grew up together exploring the world around us and figuring things out the hard way—by engineering our own Lego worlds, falling out of treehouses, and building our own go-carts. We didn't realize it at the time, but what we were really doing was experimenting and testing, and learning through science. After finishing school with a degree in Environmental Science, Nick moved to LA to pursue his passion for science and the environment. His passion for teaching science took over, and he's stuck with it ever since. Ross took a longer detour to LA, spending a few years after graduating from the University of Pennsylvania working in New York, Zurich, and London before finally relocating to Los Angeles to run Professor Egghead LA with Nick. Now that we're together again we can't wait to share our fascination with exploring the world through science with a new generation of kids. We always discovering new things by trying, failing, and then trying again, and we'll always be excited about bringing the wonder of science to a new generation. From humble beginnings offering just one science class, the program has grown to offering hundreds of classes at dozens of schools all over Los Angeles.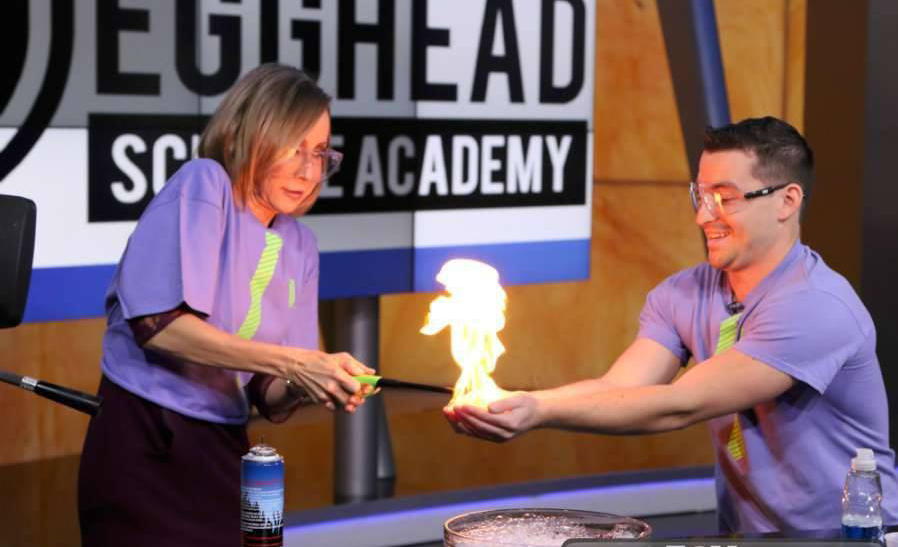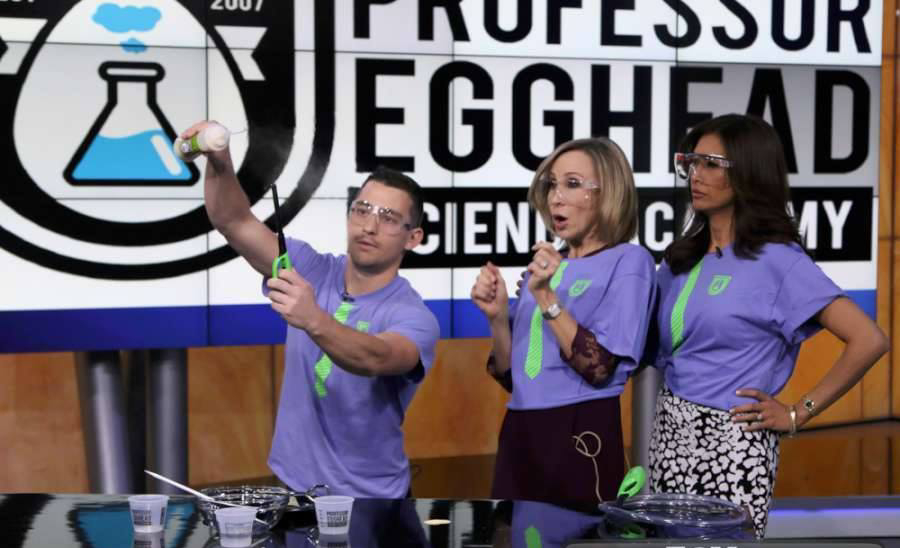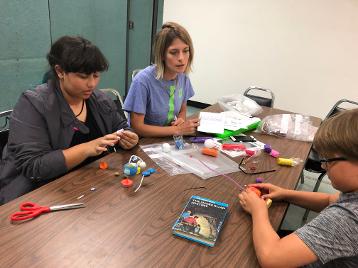 Hyla Rachwal
English, Women In History
Hyla Rachwal is a former homeschooler and recent graduate from Cal State, Long Beach with a B.A. in Women's Studies and a minor in Spanish. She has a lot of experience teaching and working with children at summer camps, leadership seminars, and pre-schools. She has also worked extensively with students who have diverse abilities. Hyla spent her Junior year studying in Argentina and Spain, which broadened her world view and deepened her knowledge on global issues, geography, and culture. Hyla is passionate about human rights and has dreams to become a human rights attorney. She recognizes the importance of fostering a passion in learning and teaching students how to write and think critically.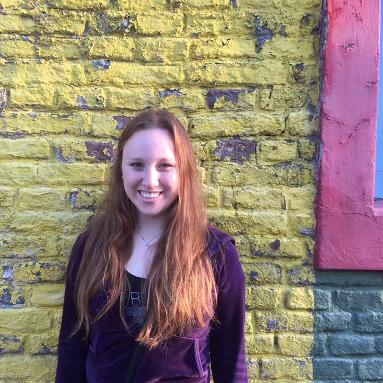 Steve Rachwal
Think, Write, Logic and Teamwork and Math, Oh My!! 21st Century History, World History, Art Of The Sketchbook, Photoshop
Steve Rachwal was a home school dad for 17 years; and an image maker specializing in graphic design, photography, illustration and writing/editing for longer than that. He has created over 30 book designs and over 200 book covers for a wide range of clients, including Random House, Chronicle Books, The Los Angeles County Museum of Art, The J. Paul Getty Museum of Art, John Wiley & Sons, etc. etc. He focuses on helping each student discover their own passions and guides them to find creative ways to express themselves. He is currently on the faculty of Loyola Marymount University where he teaches Typography in the art department. His website is rachwal.com.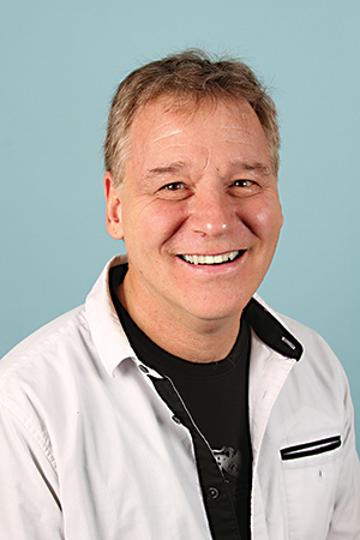 Crystal Reed
College and Career Counselor

Crystal Reed has over a decade of experience helping high school students figure out "What's next?" Her forte is helping young people find the right next step to support their long-term goals while minimizing stress and anxiety. She also has extensive experience assisting students with learning differences with this all-important process. Visit her website at: www.collegeforcahomeschoolers.com/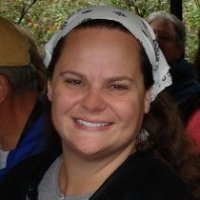 Colleen Ryan
Thinking About Climate, Plants, Animals and Ecosystems
Colleen Ryan is a forest ecologist, writer, and educator with 15 years of experience as a scientist. Her work has ranged from creating computer models for the US Forest Service's wildfire programs to dodging elephants while doing field research in the Cambodian rain forest. She has led youth outdoor programs for the Sierra Club in New York and taught landscape ecology and environmental planning to kids and adults in Maine. Colleen has also written kids' books and magazines on science and social studies topics for educational publishers. In her earlier life, Colleen worked on a Wyoming cattle ranch, toured as a travelling puppeteer, and fought wildfires in the swamps of South Carolina, among other jobs. She is excited about sharing her love of science and the outdoors with CLP students. Colleen has a Master of Forestry from Yale University and a B.A. in biology from Harvard University.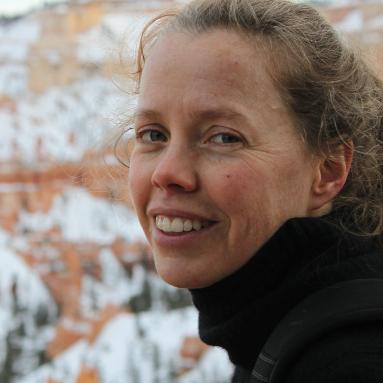 Dr. Charlotte Swanson
Biology
Charlotte Swanson has a Ph.D. in Endocrinology from the Sahlgrenska Hospital in Gothenburg, Sweden. In the course of working on her Ph.D., she enjoyed teaching biology at the University of Gothenburg in Sweden. Charlotte discovered the joy of teaching younger kids about the body and how it works after having her own children. This was formalized when she started teaching science at her children's preschool. Two years ago, she co-founded a monthly weekend science camp in Griffith Park for children aged 5-10. Recently, she has taught science working one-on-one with homeschooled students of elementary and middle school-ages. She has taught subjects ranging from anatomy, physiology, cell biology, genetics, and embryology, to the flora and fauna of Griffith Park. Charlotte Swanson is thrilled to bring her love for science to the wonderful curriculum at Creative Learning Place.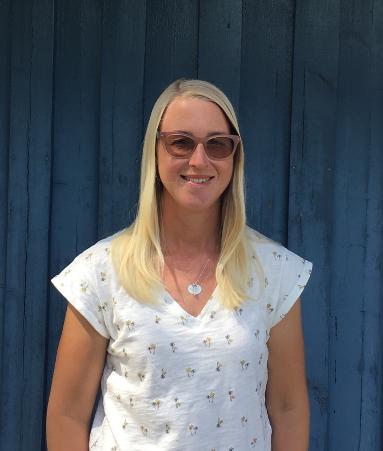 Coach Efrain Sevilla
Physical Empowerment
Coach Sevilla has over twenty years of training experience including a black belt in Brazilian Jiujitsu. He has been a head and assistant coach for youth, teens and adults in programs including high school wrestling and self-defense, anti-bullying programs, strength and conditioning and Jiujitsu. He has also been a self-defense instructor for youth, teens and adults.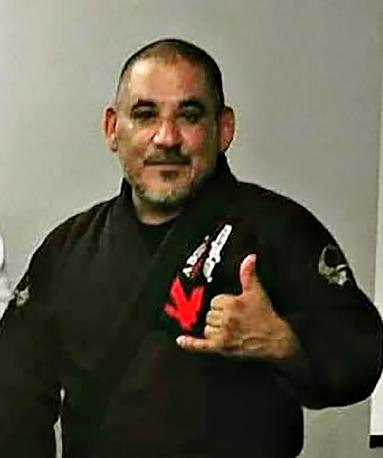 Talya Tessler
YouTube, Scriptwriting
Talya is a former homeschooler and CLP student. She is currently a full time college student and has a lot of experience working with children as a summer camp counselor! She is an actress and has performed in short films, live shows, and is presently acting in the commercial industry. She has also created original comedy skits and has a fascination and passion for creating films for education. She aspires to help students learn creatively and participate in hands-on, team building, and engaging experiences.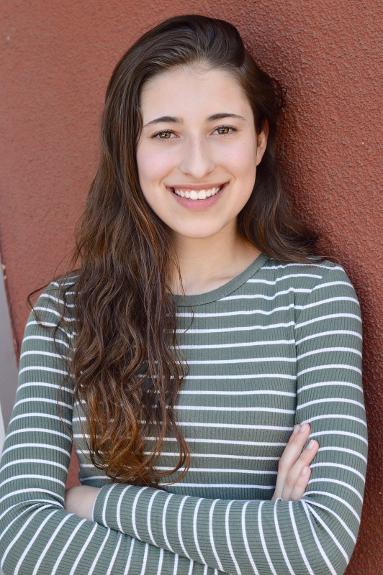 Traci Tessler
Foundations in Finance, Entrepreneurship for Teens
Traci Tessler has a BA in Psychology from UCLA and a PhD in Preventive Medicine from USC, where she also taught health policy. For the past 10 years she has been homeschooling her three children (and more recently, also her nephew). One of Traci's passions is organizing and she has been enthusiastically teaching young homeschoolers about organizational skills, study skills, and budgeting skills.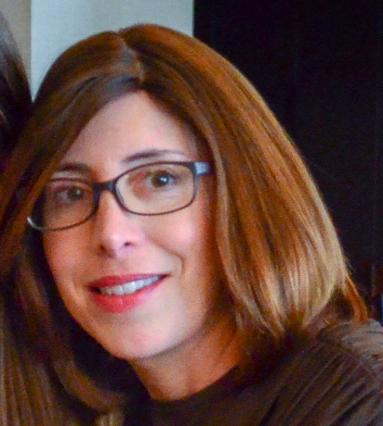 Aaron Vanek
Designing A Table-Top Role Playing Game
A veteran and active game designer with over 30 years experience in both pen & paper and video games. He has designed games for the Girl Scouts of America, the Paul Biane Public Library in Rancho Cucamonga (Harry Potter Family Fun Day), the San Diego Public Library (Bookworm in 2014 and Something Wicked This Way for their 2016 Shakespeare First Folio exhibition), the West Hollywood Book Fair, Gamedesk, and Sanrio, Inc., among many others. His role-playing game adventures were published by Chaosium, Inc., Pelgrane Press, Arc Dream Publishing, and a forthcoming supplement from Sixtystone Press. He is also the board secretary of The Game Academy (www.thegameacademy.org), a 501c3 non-profit that fosters learning through games. With his wife and partner, they founded Spectacular Disaster Factory, LLC to run interactive events and create games. Aaron's personal website is here.