Creative Learning Place Instructors
Karen

Golden
Founder and Director of Creative Learning Place, Storytelling, Recorder,Speaker's League, Gardening
Karen began telling stories at her dinner table at age three and playing the saxophone at eight. Today her table is the size of the world! Karen teaches the art of storytelling through workshops and residencies at schools, universities, and other educational institutions and she is a published author and recording artist. She is also an international touring artist with the Buenos Aires based company DreamOn Productions and she has performed in China, S. Korea, Hong Kong, Peru, Argentina, and recently she has toured the world on Zoom. Karen is an accomplished musician on saxophone, recorder, ocarina, accordion and nose flute and in 2019 she co-founded Klezmer Arts Institute Los Angeles. She was a homeschool mom for 17 years and now she is passionate about helping you tohomeschool your kids.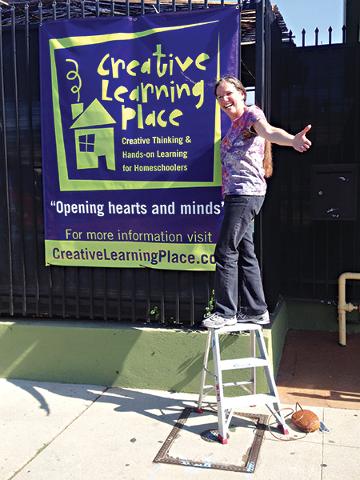 Nancy Anel
Spanish
"For as long as I can remember, I've wanted to be a teacher! I'm a mom of 3 kiddos who I homeschool, and I have a Bachelor's degree in Special education! I was born in Mexico City, and enjoy sharing my native language, Spanish, that has been classified as a Romance language. I also have taken professional puppetry classes which makes learning fun. During these past 4 years I have been studying the Science of Reading and have found according to statistics that children benefit much more with a detailed reading and self paced curriculum. I love working with children because they have an amazing capability of learning no matter how old they are. I believe it is vital to provide the best start for our child's future. To make my teaching engaging and fun I use my friend puppets who help me make learning enjoyable."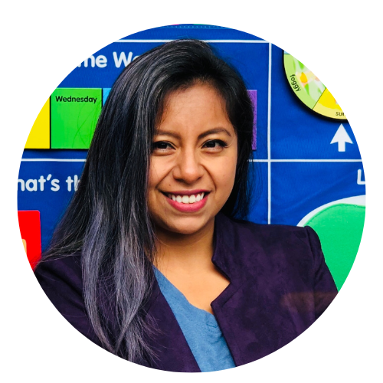 Sharon Bacharach
Social Skills
Sharon has worked with children in schools, summer camps and hospitals for over 30 years. She is a Licensed Clinical Social Worker as well as an Early Childhood Educator. Over the past 5 years Sharon has enjoyed teaching adults working with children or who are interested in entering the field of early childhood. She conducts workshops for Head Start teachers, parents, and school faculty. She also teaches in a Masters in Education program in Early Childhood at American Jewish University. Sharon has attended trainings in Council, Social Thinking, Conscious Discipline and Grief Counseling which she brings into her work with children.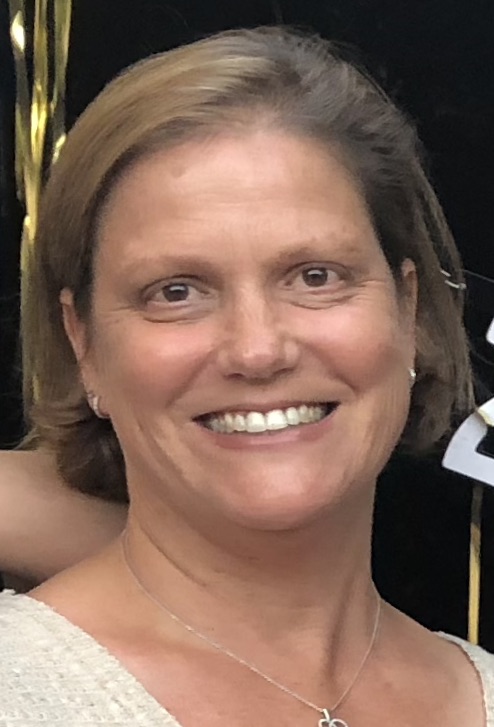 Mike Fry
Jump Rope Skills
Mike Fry has been jumping rope for 25 years, and has traveled around the world to teach, compete, perform, and share his love of the sport. He is a three-time National champion, a four-time World champion, and has performed for the NBA, NFL, Ford, Puma, and the Macy's Thanksgiving Day Parade. He lives and works in Los Angeles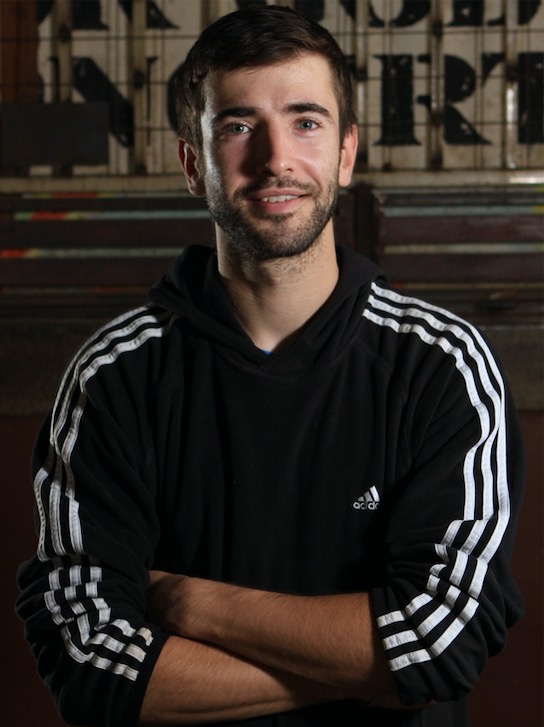 Brian Julian
Chess
Kids to Kings connects two things that were meant to be together: Children and Chess. The company was started by Chess Mentor, Brian Julian who began his Chess career in 2010 working for an after-school program that services under privileged children in the Compton area. He was so inspired that few years later he founded "Kids To Kings" in order to bring the joy of this 2000 year old "game of kings" to children's homes, in a one on one setting. Since then it has grown rapidly servicing homes in every part of town. The company also has several after-school and summer camp programs but now Brian and his team of skilled Chess Tutors want to make Chess accessible to home-schoolers! Brian was home-schooled as a child and has always thought of it as something that makes him unique and special, like a super power! And every super hero should play Chess. The best part of Chess is how it simply and subtly reminds children of important kingly core values such as Courtesy, Integrity, Perseverance, Indomitable Spirit, and Self-Control. Actually the best, best part of the game is how it creates a level playing field for all involved. It breaks down the barriers of class, race, wealth, and status and gives each child an equal opportunity for success. Chess isn't just a game, it is life!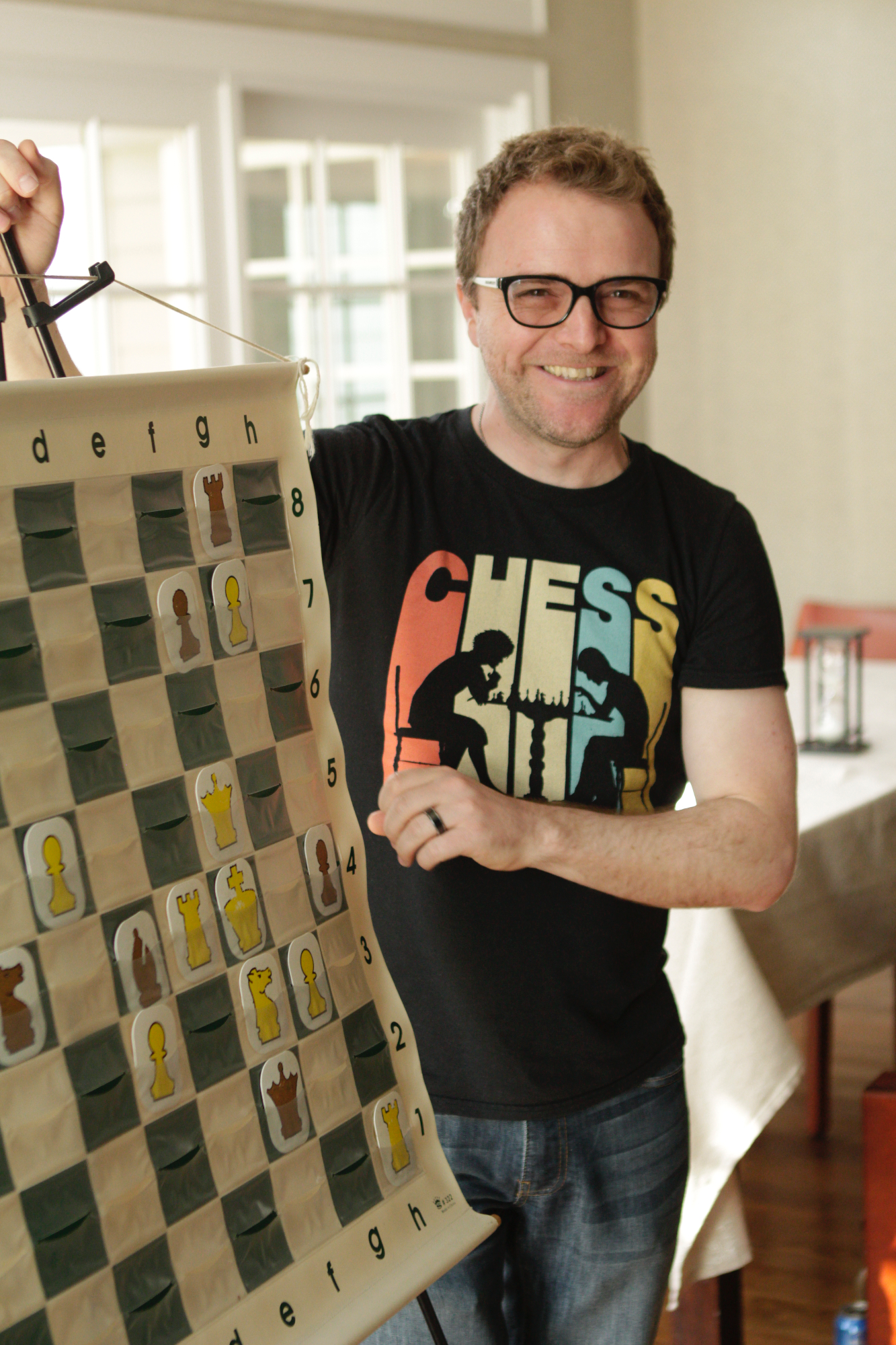 Eric Kogan
Math Circle
Eric Kogan has a BE in Highway Construction and a BA in Music and Choir Conducting. Early in his career, Eric worked as draftsman for an engineering firm and later directed a Children's Choir with occasional jazz guitar gigs.
His passion for math was reinvigorated with the arrival of his son, Ethan, who from the very early age exhibited interest in numbers and puzzles.
In 2011, while a homeschool dad, Eric became a Room Parent for Dr. Oleg Gleizer's class at Los Angeles Math Circle at UCLA. Being present at most of Dr. Oleg Gleizer's lectures for 6 years, alongside his son and other students, Eric helped children to learn the material presented in class. For Ethan, this resulted in a series of successful participations in math competitions, including winning 1st place in the nation in a Math Kangaroo contest and a high placing in AMC8 and BAMO (Bay Area Math Olympiad).

And now Math Circle cometh to CLP. Be warned!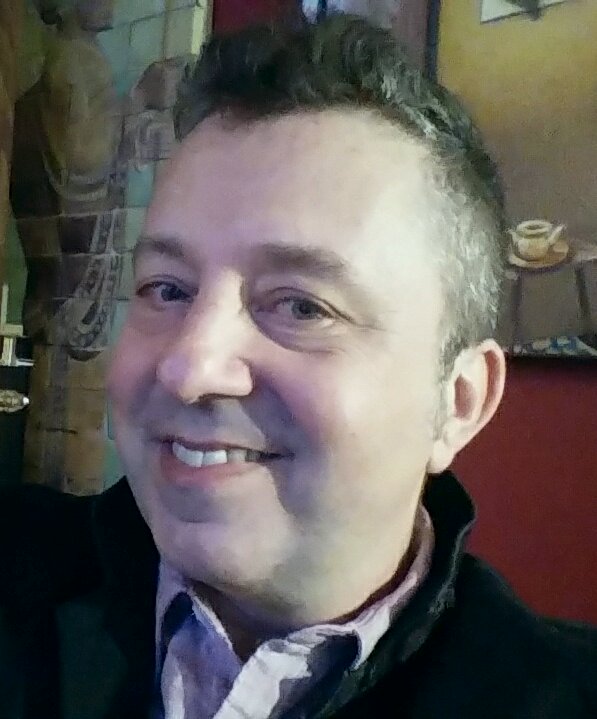 Keera Lindenberg
Chemistry, The Science Of Film
Keera Lindenberg has been getting students excited about science for over a decade. After teaching Marine Biology on Catalina Island & Botany for the Portland Outdoor School, she started her own educational nonprofit in Portland OR, called Science Project. This "mobile museum" brought hands-on science programs to the Salvation Army and world-famous science museum OMSI, among others. This blossomed into a weekly FM radio science-inquiry show, called Everything is Interesting. (Yes, you can find it on iTunes!) Keera holds a bachelor's degree in Biology & Environmental Science. Most recently, she served as the Educational Director for an analytical chemistry lab, but is very excited to be back in the classroom!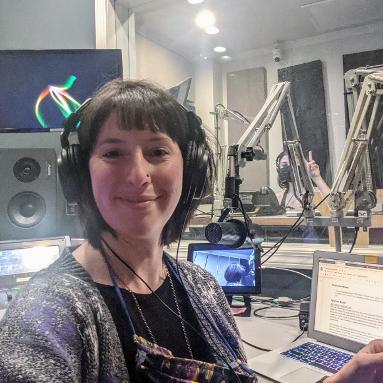 Keith Good News McElhannon
Podcasting Academy
Current Professor of Digital Media & Vocal Education at LA Mission College. With 8 years in the Radio Broadcasting Industry, Keith has built 5 different radio stations, 6 studio locations and has worked with some of the biggest names in the entertainment industry while holding a Bachelors & Masters Degree in Communications. Podcast Academy 4 Kids was started in summer 2022 to help kids become more confident in podcasting, learn youtube production skills, and to give them a head start in the rapid growing industry of digital media, podcasting, and streaming.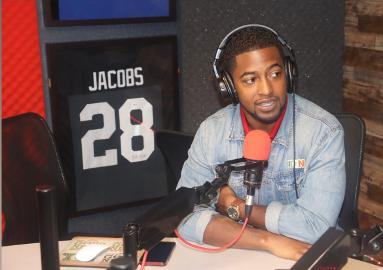 Bridey Phillips
Food Science - More Herbal Magic
Bridey graduated from the Audubon Expedition Institute at Lesley University. AEI fosters ecological awareness through immersion in a variety of environments and cultures, critical reflection and experiential learning communities. With this unique school her dorm was a tent and her classrooms included forests, rivers, canyons, native lands and a magical school bus (literally). She continued her education in functional medicine through the Functional Nutrition Alliance. During her learning practicum she was able to apply her knowledge in the Wellness Department at Rainbow Acres in Mar Vista. She spent a decade teaching and learning from the migrant farm working community where she supervised a Family Literacy Program for families and children (birth-8yrs) and co-directed a summer school program for migrant youth (K-H.S.) Her experience with Waldorf education and Non-violent Communication techniques allows her the perspective to provide an empathetic and imaginative environment for learners. She is excited about the idea of food as medicine and prepares meals & remedies using the many treasures from her vibrant backyard garden alongside her children, husband & 5 other fabulous humans in their communal living space.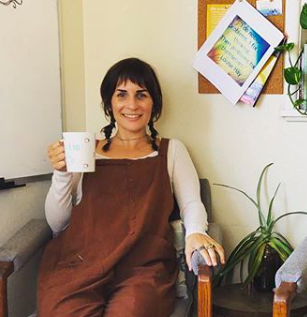 Hyla Rachwal
Elementary and Middle School English, Travel Geography and Geography
Hyla Rachwal is a former homeschooler and she has been teaching at CLP since 2018. She has a B.A. from Cal State, Long Beach in Women's Studies with a minor in Spanish. Hyla has a lot of experience teaching and working with children at summer camps, leadership seminars, and pre-schools. She has also worked extensively with students who have diverse abilities. Hyla spent her Junior year studying in Argentina and Spain, which broadened her world view and deepened her knowledge on global issues, geography, and culture. Hyla is passionate about human rights and has dreams to become a human rights attorney. She recognizes the importance of fostering a passion in learning and teaching students how to write and think critically.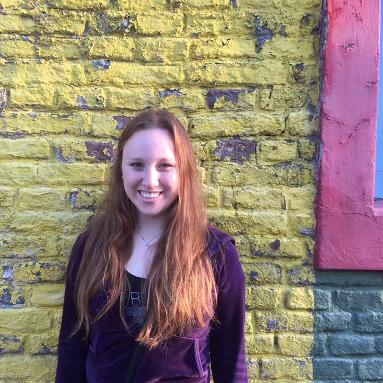 Soli Rachwal
Art HistoryAround the World
Soli was homeschooled K-12 and attended UCLA, where she earned a B.A. in Gender Studies with a minor in Environmental Systems and Society. She is now a fine artist and illustrator, creating personalized commissions for clientele across the U.S. Thanks to homeschooling, she was able to dedicate countless hours to her artistic pursuits throughout her teen years. She has continued to develop her skills through the Ryman Arts program at Otis College of Art & Design, Santa Monica College, and through her own self-directed learning. As a former CLP student herself, Soli is excited to be working with current CLP students and hopes to inspire the new generation of homeschoolers to pursue their creative passions.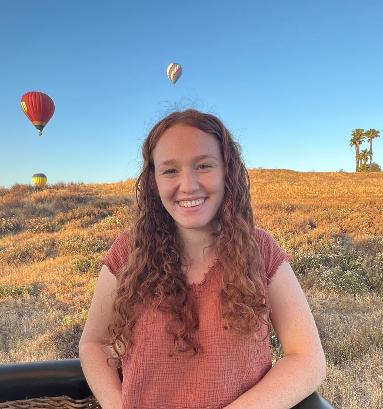 Steve Rachwal
English and Math, In The News, World History, Drawing, Photoshop, US Government
Steve Rachwal was a home school dad for 17 years; and an image maker specializing in graphic design, photography, illustration and writing/editing for longer than that. He has created over 30 book designs and over 200 book covers for a wide range of clients, including Random House, Chronicle Books, The Los Angeles County Museum of Art, The J. Paul Getty Museum of Art, John Wiley & Sons, etc. etc. He focuses on helping each student discover their own passions and guides them to find creative ways to express themselves. He is currently on the faculty of Middlesex College where he teaches online in the art department. His website is rachwal.com.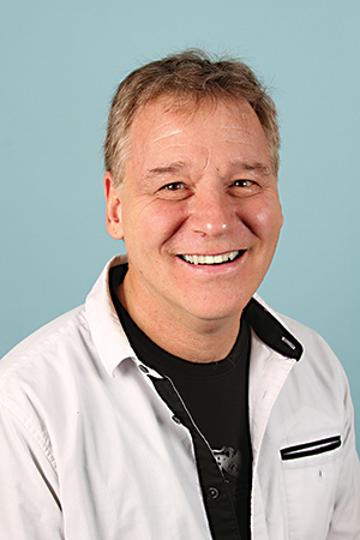 Crystal Reed
College and Career Counselor

Crystal Reed has over a decade of experience helping high school students figure out "What's next?" Her forte is helping young people find the right next step to support their long-term goals while minimizing stress and anxiety. She also has extensive experience assisting students with learning differences with this all-important process. Visit her website at: https://www.nodramacollegecounseling.com/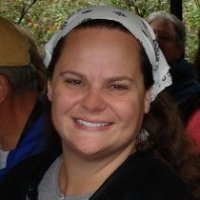 Dr. Charlotte Swanson
Anatomy
Charlotte Swanson has a Ph.D. in Endocrinology from the Sahlgrenska Hospital in Gothenburg, Sweden. In the course of working on her Ph.D., she enjoyed teaching biology at the University of Gothenburg in Sweden. Charlotte discovered the joy of teaching younger kids about the body and how it works after having her own children. This was formalized when she started teaching science at her children's preschool. Two years ago, she co-founded a monthly weekend science camp in Griffith Park for children aged 5-10. Recently, she has taught science working one-on-one with homeschooled students of elementary and middle school-ages. She has taught subjects ranging from anatomy, physiology, cell biology, genetics, and embryology, to the flora and fauna of Griffith Park. Charlotte Swanson is thrilled to bring her love for science to the wonderful curriculum at Creative Learning Place.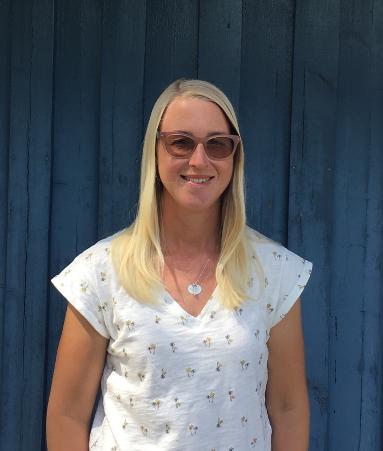 Aaron Vanek
Game Design, Escape Room Design
A veteran and active game designer with over 30 years experience in both pen & paper and video games. He has designed games for the Girl Scouts of America, the Paul Biane Public Library in Rancho Cucamonga (Harry Potter Family Fun Day), the San Diego Public Library (Bookworm in 2014 and Something Wicked This Way for their 2016 Shakespeare First Folio exhibition), the West Hollywood Book Fair, Gamedesk, and Sanrio, Inc., among many others. His role-playing game adventures were published by Chaosium, Inc., Pelgrane Press, Arc Dream Publishing, and a forthcoming supplement from Sixtystone Press. He is also the board secretary of The Game Academy (www.thegameacademy.org), a 501c3 non-profit that fosters learning through games. With his wife and partner, they founded Spectacular Disaster Factory, LLC to run interactive events and create games.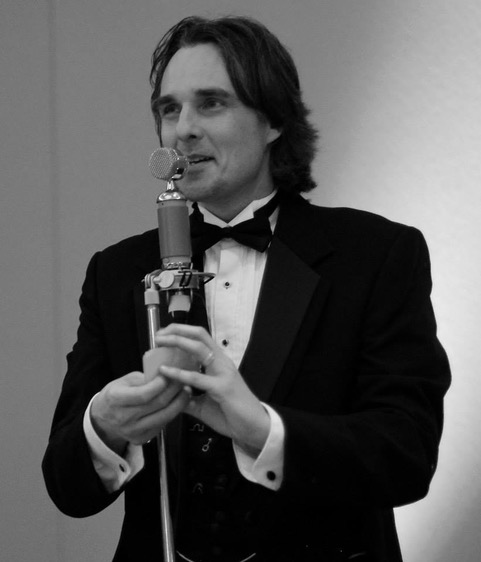 Keva Walker
Dance Around The World
Keva Walker (they/she) is a choreographer, performer, and teacher based in Los Angeles. They choreographed such films as Sasie Sealy's Lucky Grandma (official selection of the Los Angeles Asian Pacific Film Festival) and Leslie Foster's Etude #1 (official selection of the La Jolla International Fashion Film Festival). Walker has guided actors through on-set movement direction for artists STF and Scout Durwood; choreographed music videos with musicians Nora Rothman, Abby Diamond, Bad Wolfy, and Joe George; and assisted choreographer Stacy Walker on Toyota commercials. As a performer, Walker appeared live with Tiësto, Calvin Harris, and Armin Van Burren; danced in music videos with Taylor Swift, Miley Cyrus, and Coldplay; and appeared as both actor and dancer in Euphoria (HBO), Hit the Floor (BET), and Fast & Furious 7. Walker's lifelong training in ballet, tap, and jazz has led to professional teaching stints in Los Angeles, Chicago, Florida, and China, specializing in vogue femme, contemporary, and multiple styles of footwork. Knowing that dance improves self-esteem, self-sufficiency, and overall health and fitness, Walker is grateful to have worked as a lead instructor with the non-profit Fostering Dreams Project, which focuses on underserved communities and foster youth. icial selection of the La Jolla International Fashion Film Festival).