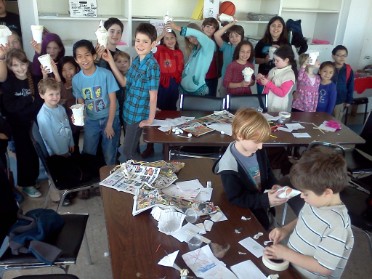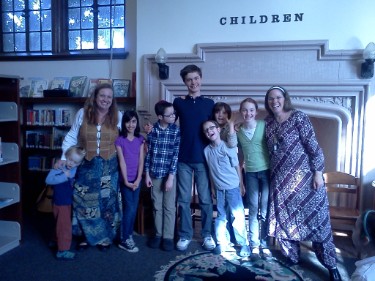 Hands On Science class students test whether their eggs will break when dropped off a balcony in cushioned containers.
The Peace Tellers storytelling troop from Creative Learning Place performs at the memorial branch Library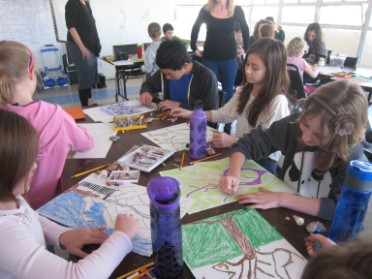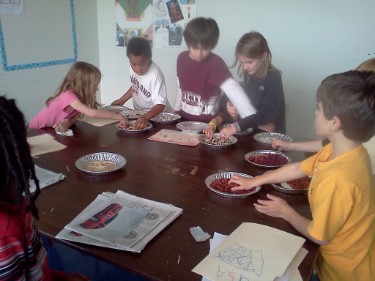 Simulated sweat shop in American Journeys storytelling class- sorting beans can be boring...or too much fun!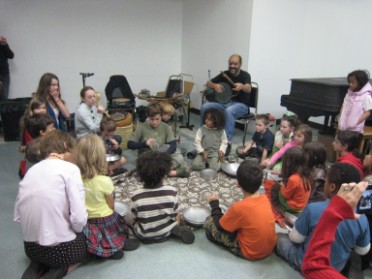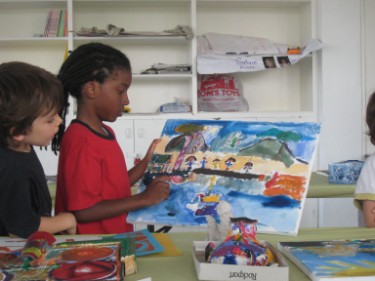 Musical Instrument inventor Robert Hilton comes to Creative Learning Place
Talking about your art work is great fun!